Connect to USBs over the network, just like if they were plugged into your computer.


To check out the ANY-maze licensing USB dongle you must first create an account on Neuroscience's Animal Suites website https://animal-suites.ni.gsu.edu then log in and reserve "ANY-maze licensing USB dongle via AnywhereUSB Manager".
---
How to connect
Search Start Menu for AnywhereUSB Manager to confirm if it is already installed. If it is already installed skip to step 4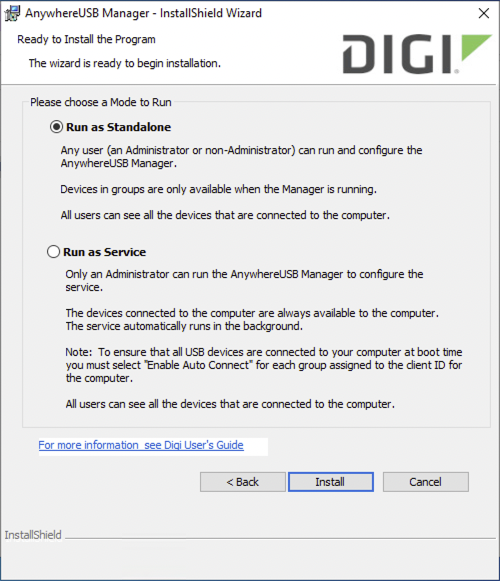 ---
Launch AnywhereUSB Manager from Start Menu. If you can't find it check for it in C:\Program Files\Digi\AnywhereUSBManager\awusbmanager.exe
The first time you launch AnywhereUSB Manager on a computer you will get the prompt "Enter a unique Client ID". Enter your computer name plus your campus ID (Search Start Menu for "About your PC" to find your computer name). For example, you might enter "NI-EXAMPLE-P800 rsleeth" for the computer name of NI-EXAMPLE-P800 and campus ID rsleeth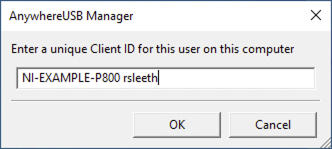 Click File > Preferences and uncheck "Autofind Hubs". Click Save
Click Configure > Known Hubs > Add > enter 10.253.77.148 as the Hub Address then click OK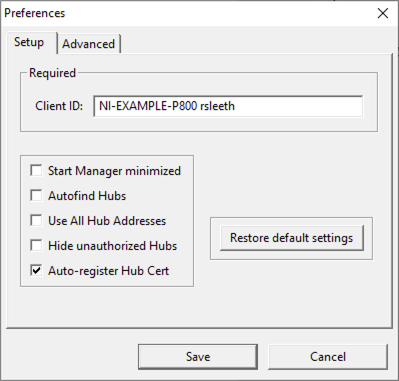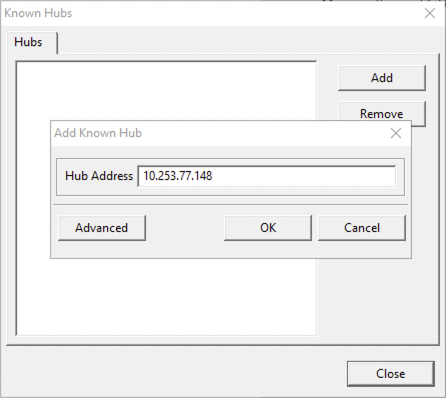 Click Close to return AnywhereUSB Manager's main window. You should see a green lock icon and to the left of it a tree that you can expand
Under the group How-to Use double-click "DataTraveler 2.0" this will mount a USB to your computer just as if you had connected it to your computer physically. Inside is a link to these instructions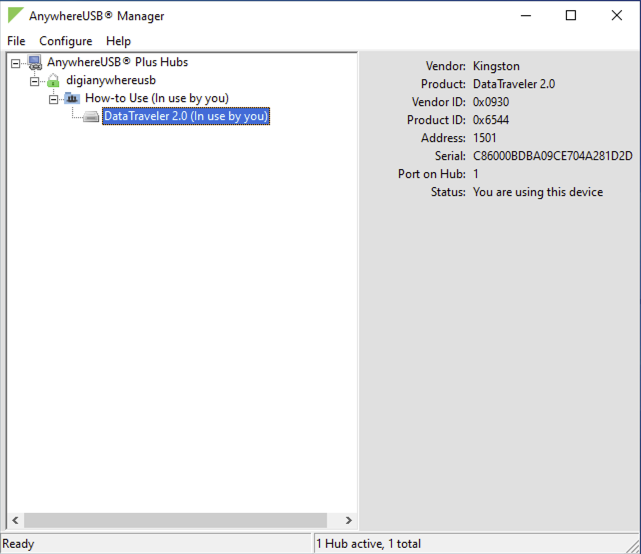 Click "How-to Use" and this will unmount the DataTraveler 2.0 USB
Note! This is how you 'return' the ANY-maze USB at the end of your reservation. This is very important because only one computer/user can check out the ANY-maze USB at a time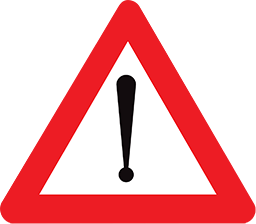 Email Ryan Sleeth rsleeth@gsu.edu and your PI or lab manager letting them know you've successfully set up AnywhereUSB Manager. Your computer/user will then be given access and you should soon see a second group ANY-maze and "USB-Chip" appear
When your Animal Suites reservation begins double-click "USB-Chip" to check out the ANY-maze USB then launch ANY-maze. If you need to verify if the ANY-maze USB is detected, in ANY-maze click Support in the top-left > About ANY-maze > Licence [sic] information and "Dongle information" should not say No dongle present
When finished with your session double-click "ANY-maze" to return the ANY-maze USB. Note! Just double-clicking "USB-Chip" IS NOT sufficient to return the ANY-maze USB. You MUST double-click "ANY-maze" so that no more (In use by you) notices appear!